Browse Actions
From Market Ruler Help
The Browse Actions page allows you to review all recorded actions for your site since the start of time, as well as allow you to edit, or delete the action content.
On this page you can:
Change the list of displayed Actions by selecting from the drop-down menu at the top of the list
Search action text data for specific strings
Reorder the list by Time, User ID, Session ID, or by action data
Note that this display will only display action data when a specific Action is selected; otherwise it only displays the information common to all Actions.
Clicking on the pencil icon in each row allows you to edit that action.
Clicking the trash can icon allows you to delete individual actions. Note: Deleting actions will not reduce your monthly charges.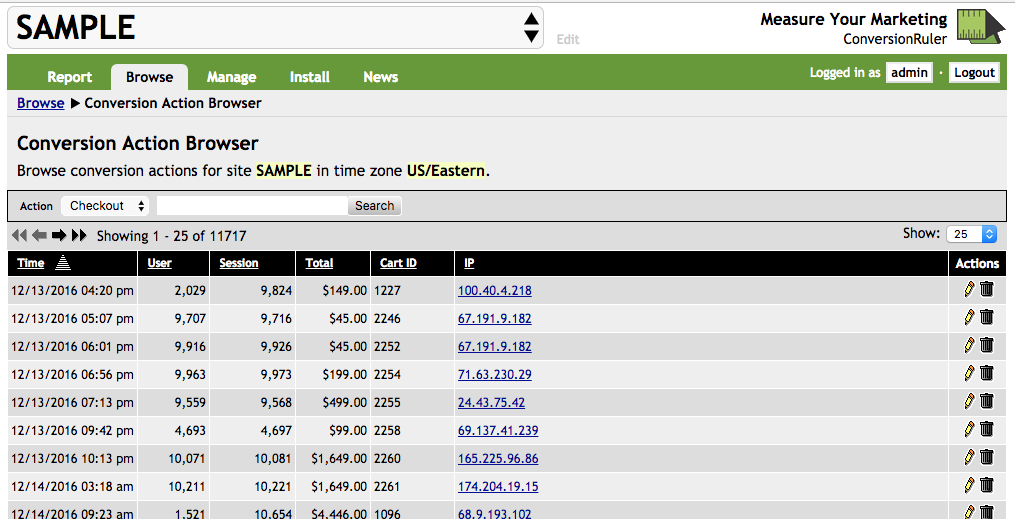 See also